Testimonials
Happy clients have their say:
"As music supervisor for the Just Write film, I worked with many artists and bands, worldwide. Tim's music proved to work very well for a certain scene in the film. 
When contacted, he worked with us to allow that involvement to happen. Very good to deal with!"
- Tim Bomba
Music Placement Supervisor, Hollywood, USA
"Tim is a great drummer with innovative ideas and an excellent work ethic. He's suited to any type of music and since he's a songwriter in his own right, 
he more readily understands what a songwriter needs on stage. As a session drummer, Tim understands that sonic space is important in a mix.
Highly recommended!"
- Lobelia Lawson
Musician/Composer, Birmingham, UK
"Tim knew exactly what I was looking for from the start in terms of the work - he totally nailed it.
Not only that he got the work done before we expected it, he provided everything we needed from a technical standpoint with attention to quality and detail.
Client couldn't have been happier with the results. Will definitely be working with him again!"
- Adam Percy
Musician/Composer/Producer at WonderBro, BC, Canada
'Tim is an extremely talented and versatile drummer who has already made his mark internationally. Highly recommended!"
- Lisa Cohen 
Photographer & Imaging Specialist, NYC, USA
Awards and nominations
I have performed on these winning or nominated recordings:



Geronimo Stilton et le Royaume de la Fantaisie - Winner - ADISQ Youth Album of the Year 2013 
Félix Award - Association Québécoise de l'Industrie du disque, du spectacle et de la vidéo
Nomination: "Little Bug" - Gabrielle Papillon - Nominated for an East Coast Music Award (ECMA) 2013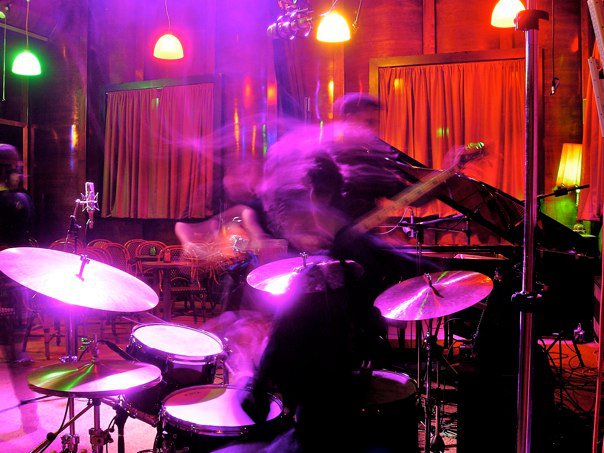 Performing at historic Studio Victor, December 31, 2010 - Photo © 2010 Tim van de Ven