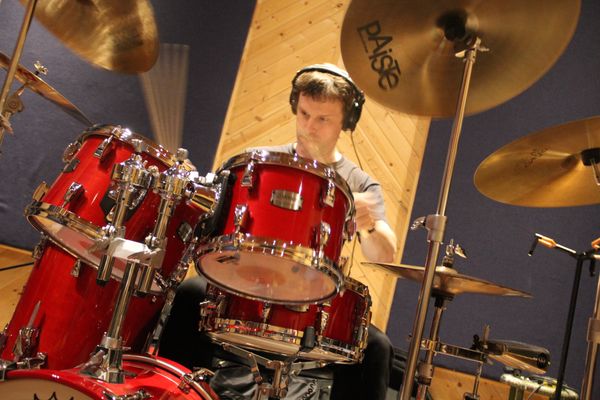 À propos de Tim


Que ce soit en studio ou sur scène, Tim est un batteur-percussionniste respecté et en demande. Ses habiletés instrumentales ainsi que ses talents de compositeur lui ont mérité une exposition internationale, tant au Canada et aux États-Unis qu'en Europe, en Asie et en Australie. Il a travaillé aux côtés de nombreux musiciens-producteurs tels Terry Brown (Rush, Blue Rodeo, Klaatu), John Dooher (Ren & Stimpy, Alan Parsons, The Daily Adventures of Mixerman), Daniel Ledwell (Gabrielle Papillon, The Weakerthans), Gaetan Pilon (Studio Victor), Gilles Castilloux (The Treatment Room), Paul Johnston (Gagnant d'un JUNO) Roxanne Potvin (Nominée d'un JUNO, Sue Foley, John Hiatt, Colin Linden, Bruce Cockburn), Adam Percy (Acid Test, Econoline Crush, Bif Naked), John Greenberg (Velveteen, Lori Yates, Eric Ratz, Geoff Kulawick), ce qui l'a amené à jouer et à enregistrer avec plusieurs artistes du Canada, des États-Unies, de la  Suisse et du Royaume-Uni.
 
Tim est aussi producteur, compositeur, ingénieur, mixeur, musicien et arrangeur, crédité pour son travail en tant que compositeur et interprète au cinéma Hollywoodien, dans des productions off-off-Broadway, Canadian theatre, Canadian national television, USA commercial television placements, worldwide cable/satellite television, worldwide radio, ses performances live et dans des vidéos qui ont été présentés sur Much Music et Bravo (Canada). On peut l'entendre sur des enregistrements ayant été nominés et récipiendaires de prix Félix et de l'ECMA.
 
Tim endosse Remo, Yamaha, Regal Tip, et Paiste.

Tim est un membre de SOCAN, BMI, CARAS, FACTOR, et CIRAA.